Our team at VirgilHR is excited to share with you some of the features we've added to our products this month. Our goal is to notify you of these updates and ensure your experience with our product is easier, faster, and able to help you as much as possible.
Here are a few of the new features you'll find on our app:
Global Search
This new feature allows you to search for anything on our site, regardless of where it is located. Simply type in your search term and we will return results from all of our sections.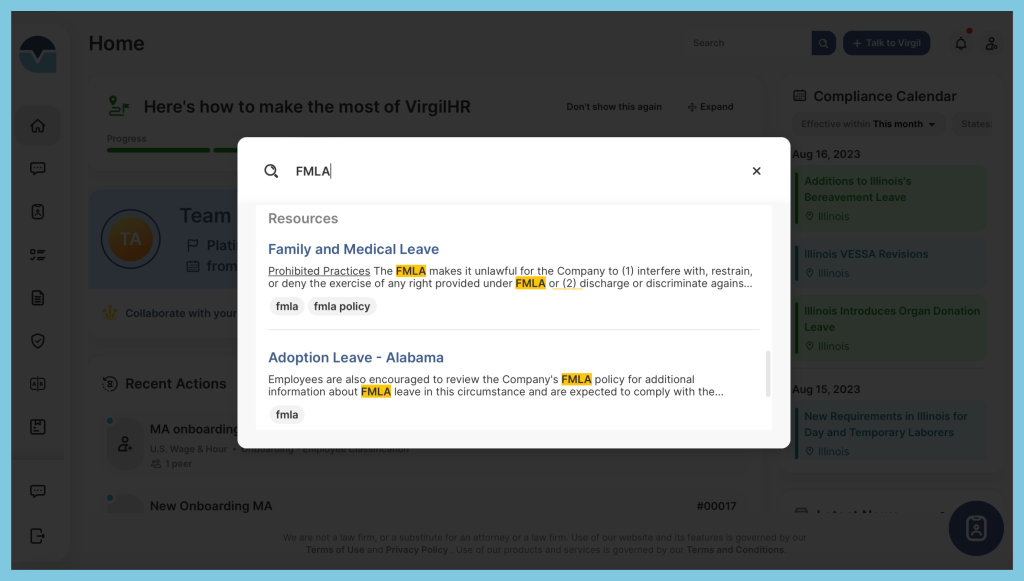 Inbox
Now find all of your notifications & announcements at one place with our new Inbox section.
Rollover of Chats
You can now roll over your unused chats to next month! This means that any chats you don't use in August will be automatically transferred to your September quota.
Search within Compliance Calendar
You can now quickly and easily find the information they need, without having to scroll through the entire calendar.
Thanks for reading, and we hope you enjoy the new features!