We are thrilled to bring you the latest additions to our products at VirgilHR! Our dedicated team is eager to share some exciting features we've implemented this month. Our goal is to keep you well-informed about these updates and improve your experience with our product, ensuring it becomes easier, faster, and more efficient. 
VirgilHR is Now Available on Mobile Browsers!
You can now easily access VirgilHR from your mobile device, whether it's a phone or a tablet. No matter where you are, accessing the tools and information you need is just a few taps away.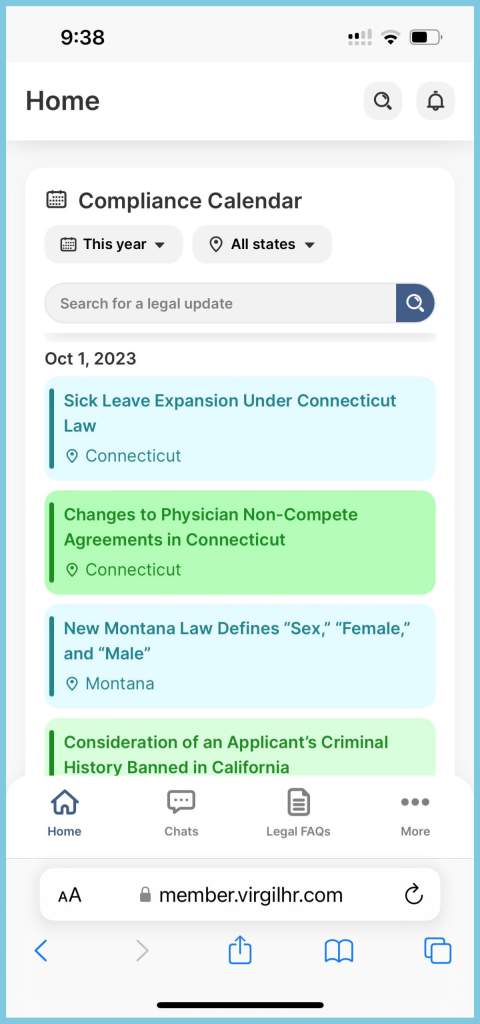 Personalized Content Recommendations
Discover new and relevant content with our new content recommendation feature! We use machine learning to analyze your past interactions with our platform and recommend relevant content that you're likely to enjoy.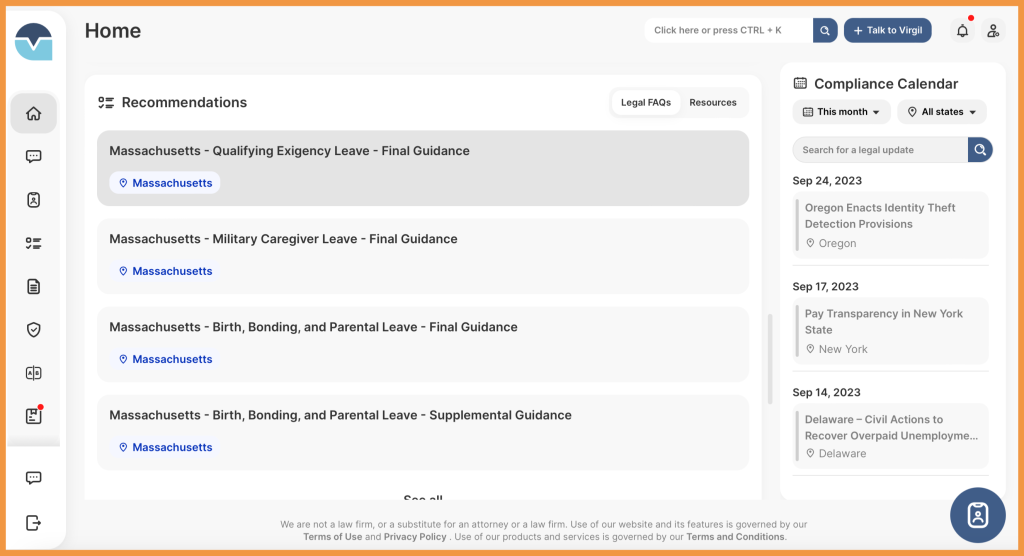 Worker Classification Tool Now Available
Available now in our chatbot, the tool covers the various and often complex federal- and state-level independent contractor tests, including in such areas as income tax withholding, wage and hour laws, workers' compensation, unemployment insurance benefits, and discrimination laws.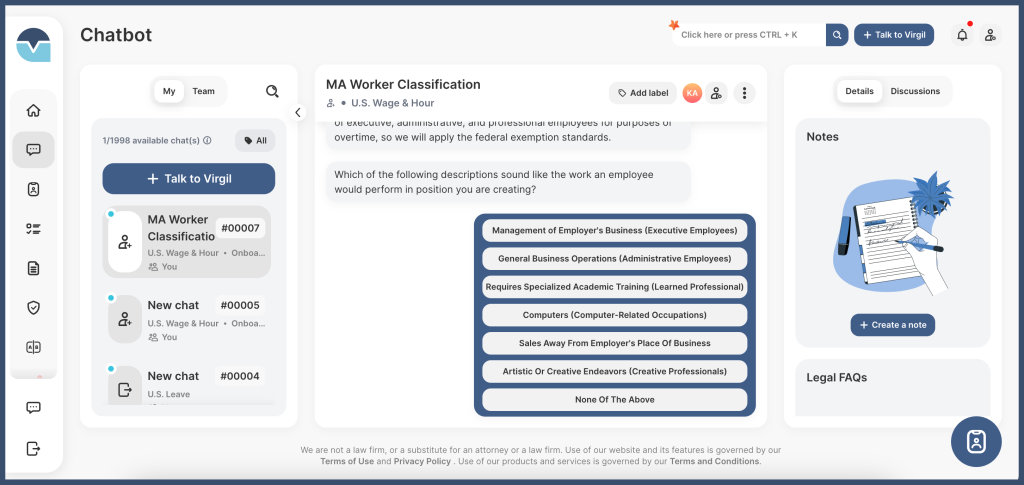 Thanks for reading! We hope you enjoy using our product on the go and also find our recommendations to be helpful and relevant to you.